Explore Fairfield Bay's beautiful countryside on one of our guided tours!  As you fly through the woods, you can't help but feel the rush of adrenaline as you traverse stream beds, rocks and woods.  You'll feel like you're way out in the woods, when you may be only yards from a paved road. 
Setup a reservation  using our online form or by phone at Indian Hills Golf Resort (501)-884-6018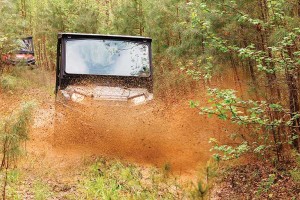 2018 Pricing
*Pricing does not include sales tax
**Property owners and Wyndham guest receive 10% showing their Membership Card
8:30am – 10am
$100  3 seater
$150  6 seater
11am – 12:30pm
$100  3 seater
$150  6 seater  
1:30 -3:30pm
$125  3 seater
$175  6 seater
$10 Helmet Rental
$2  Goggle Rental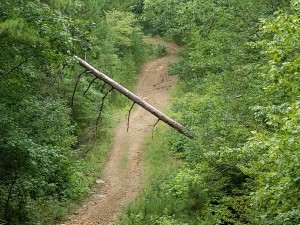 Clothes may get dirty or stained.
Trails can be dusty or muddy dependent on current local conditions.  It is recommended that those with allergies or breathing issues use dust masks and goggles.  Dust mask can be purchased at the Indian Hills Golf Pro Shop.  Goggles can be rented.
Closed-toe shoes are mandatory.
Not recommended for pregnant women and guests with back/neck injuries.
Must have a valid driver's license to operate UTVs.
Anyone under 16 years of age must wear a helmet.  Helmets can be rented at the Indian Hills Golf Pro Shop.
Minimum age to drive is 16 years old with a valid driver's license.
Sunscreen, insect repellent, and water are recommended.